Hastings Beer and Music Festival – 40th Anniversary Year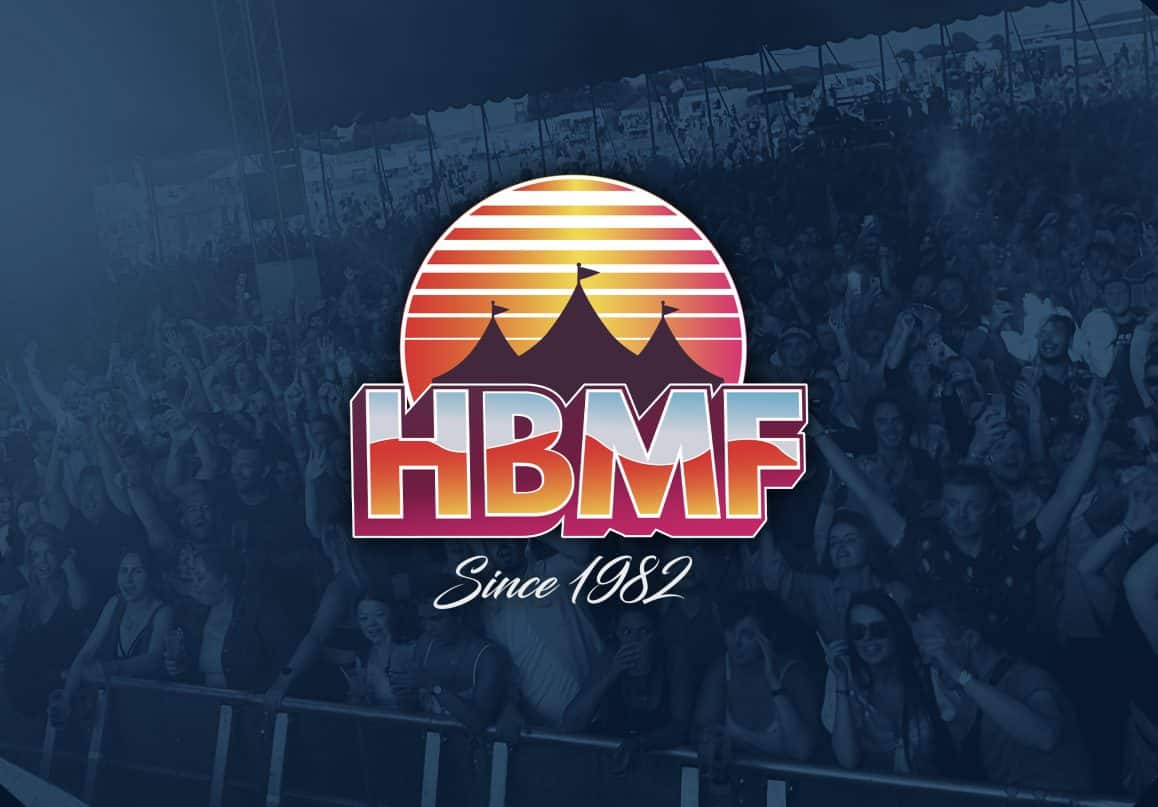 Hastings Beer and Music Festival is a long-established local festival, run by the Hastings Round Table.
Running annually over the first weekend in July, it's the only festival of its kind in the immediate vicinity that donates 100% of its profits back to local causes and charities.
2022 was the 40th-anniversary event – and, while a huge celebration, also came at a time of challenge. Post-pandemic, cost of living crisis and general squeeze on spending meant forecast ticket sales were lower and expectations for what could be achieved were, therefore, lower too.
All the doom and gloom, however, was very soon brushed to one side. The doors opened for the first evening – for the first time, a completely free-to-access event for the community – a cinema screening and local music acts.
The second night, an Ibiza spectacular with a host of local DJs headlined by the incredible Judge Jules – a real moment for those (like me) who binged anything Judge Jules when he was on Radio 1 back in the day!
The final day – always a sell-out – was local bands. 11 hours of local music raising more money for local causes.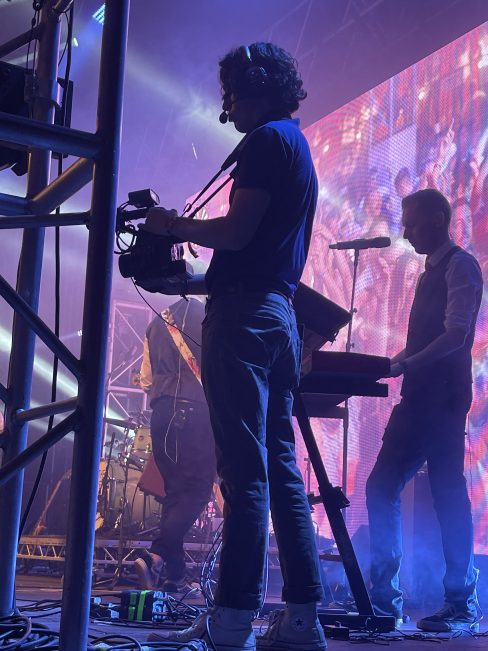 But… why were Streeem there?
As the festival has grown over the years, so too has the production that goes into it.
What was once a small festival in the park, with performers doing their thing on a trailer has ballooned into a giant under-cover spectacular with an incredible sound system and light show complete with lasers and pyrotechnics. And, more recently, the addition of a giant LED wall. – and that's where we come in.
For the first time, Streeem was asked to produce all the video content for the screen and of course, we said yes!
Producing content for a festival screen is a very different beast from producing for anything else we've done: it is no more difficult or easy – just different.
We approached the production in a slightly different manner than had been done before – we wanted to mix technologies so while the front-of-house and main stage cameras were what we describe as 'bigger kit', we went hybrid and brought iPhones into the mix too.
The main cameras were Canon C200s – three of them – 2 wired and one wireless using the new Teradek Spark transmitter – perfect for short-range transmission like this.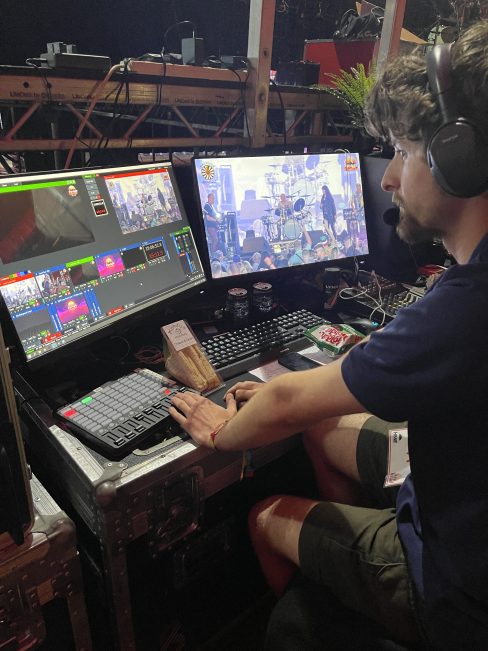 The iPhones gave us some static shots that we'd not have been able to achieve otherwise – in-kit close-ups of drummers, overhead shots, next to the decks while the DJs were on without getting in their way.
To get the iPhones into the mix, we created a private wifi network for them and connected them all. bought that output into Switcher Studio and sent that live output into vMix – yes, we used a SOFTWARE switcher for the main screen production – and it worked amazingly.
Couple the 3 x SDI cameras and the 3 wireless cameras running in switcher over HDMI with a final graphics output from Arena Resolume, add a mini pad and a stream deck to the production mix and you have all the tools you need to make the screen look INCREDIBLE.
Some of the DJs and artists had provided us with content to use as part of their performance, others hadn't and left it to us – so we went to town!
It's fair to say that the overall look of the production at HBMF in any year is not down to one element. The screen production in isolation wouldn't create the look. Neither would the lighting and neither would the sound – it's the combination – it's the team effort – 6 people on video, 3 on lighting, 2 on sound, 2 on stage, 1 on pyro – and that mix of skills – lead on the sound, stage and lighting side by John from a local company, On-Stage – is what makes this so special.
The fact that all the profits raised go back to local causes is the icing on the cake.
We're already planning for next year – and we can't wait.